Unlocking Quality Care in Hospice: A Conversation with Medalogix and Avow Hospice
September 20, 2023
In a recent panel discussion, Medalogix's VP of Client Success and Implementation, Doug Knox, and Avow Hospice's Chief Clinical Officer, Rebecca Gatian, shared insights into how Medalogix's innovative solution, Muse, has transformed hospice care delivery and patient outcomes. Let's dive into their conversation to understand how Muse is making a significant impact.
Doug Knox: Pioneering Data-Driven Hospice Care
Medalogix is dedicated to developing cutting-edge solutions that elevate the patient and family experience, ultimately improving care outcomes. Backed by robust data science, our solutions have gained significant traction, touching the lives of approximately 150,000 patients daily, representing a substantial presence in both the home health and hospice industries.
One of our standout solutions is Muse, an episode management tool designed to assess patient risk in hospice and predict the likelihood of passing away within the next seven to 10 days. Muse provides visit-by-visit risk rankings by scoring each visit with a model, enabling care teams to monitor the patient's trajectory and adjust care accordingly. This proactive approach empowers hospice agencies to enhance care quality at the end of life.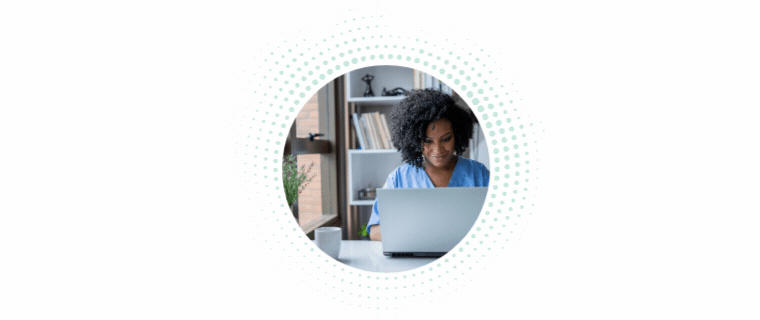 Muse's predictive capabilities are impressive, with a staggering 90% accuracy in forecasting mortality within seven to twelve days. This accuracy increases to around 95% for a three-day prediction window. The insights derived from Muse aren't just limited to clinical care; they also help manage missed visits and gaps in care, ensuring compliance with crucial HCI measures like At Home Care Hours and Weekend coverage.
Typically, critical and very high-risk categories represent a tiny fraction of a hospice's patient population, often less than 1%. Therefore, Muse primarily aids in managing the end-of-life care for this specific group. However, Avow Hospice, due to its unique patient demographics, faces a higher percentage of patients in these high-risk categories.
Rebecca Gatian: Turning Risk into Action at Avow Hospice
Avow Hospice's patient profile reflects a higher acuity level, necessitating a more tailored approach to care. Recognizing the need for better patient acuity management, Avow turned to Muse to optimize patient care quality, staff satisfaction, and operational efficiency.
Using Muse, Avow was able to drill down into patient acuity data at various levels—by team, case, and nurse. This granular insight helped them manage patient caseloads effectively, with the goal of maintaining an ideal patient-to-case manager ratio of 16:1. This approach is essential for delivering personalized, high-quality care, even in the face of fluctuating patient acuity.
By incorporating Muse into their operations, Avow witnessed a remarkable improvement in their visits at end of life, soaring to an impressive 87.6% for the last three months, surpassing the national average. Avow closely monitors Muse data daily, using it to conduct root cause analyses for any missed visits. This proactive approach allows Avow to identify patterns, mitigate staffing issues, and ensure that no patient's care needs go unmet.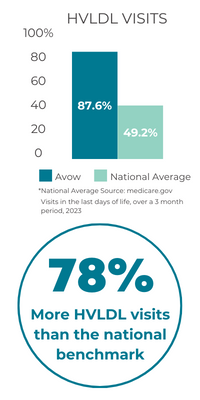 Muse also aids in determining the appropriate level of care for each patient, preventing underutilization of services like General Inpatient Care (GIP). By analyzing Muse data, Avow identifies patients in crisis or with unmanaged symptoms, guiding them to provide the necessary higher level of care promptly.
Avow Hospice has leveraged Muse not only to enhance patient care quality but also to streamline operations, boost staff morale, and maintain regulatory compliance. Through continuous data analysis and a commitment to delivering the best possible care, Avow has set a new standard for hospice excellence. Read the Avow client success story to learn more about how Avow uses Muse to optimize patient and staff satisfaction.
Medalogix Muse stands as a testament to the power of data-driven decision-making in hospice care, empowering agencies like Avow Hospice to transform their care delivery and achieve remarkable results.
Reach out today to learn more about how our customers are transforming clinical operations and the patient journey with Medalogix Muse.
Read the Avow Client Success Story
Related Blogs