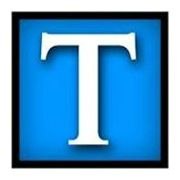 29 Nov

Tennessean: Next Awards Names Dan Hogan Entrepreneur of 2016
We're so proud of our CEO, Dan Hogan. For his work leading our company, he is recognized by the Nashville Chamber the Nashville Entrepreneur Center as a 2016's Entrepreneur of the Year. Here's what the Tennessean wrote about it.
Dan Hogan, Medalogix CEO and founder, was named Entrepreneur of 2016 at the Next Awards, hosted by the Nashville Area Chamber of Commerce and the Nashville Entrepreneur Center.
The event, held Thursday, honored several local businesses and entrepreneurs with awards given in five business categories for both startup and market mover stages.
"Nashville has really gotten the attention of organizations that measure entrepreneurial activity,
like the Brookings Institution," said Ralph Schulz, president and CEO of the Nashville Area Chamber
of Commerce. "They recognize the region's business community understands and assesses risk
and really supports entrepreneurs with viable ideas."
The winners of the 2016 Next Awards:
Nashville's Choice Award – Groups360
Entrepreneurial Partner of the Year – UBS
Young Entrepreneur of 2016 – Matt Cheuvront, Proof Branding
Entrepreneur of 2016 – Dan Hogan, Medalogix
Mentor of the Year – Julia Polk, New Ventures Consulting
Game-Changer Award – Jammber Inc.
Business Culture Award – DSi
Intrapreneurial Culture of the Year – Edgenet
Funder of the Year – InCrowd Capital
Startup (digital media and entertainment) – Made In Network
Startup (health care) – Stratasan
Startup (products and services) – Inflammo
Startup (social enterprise and sustainability) – REBOOT Combat Recovery
Startup (technology) – iCitizen
Market Mover (digital media and entertainment) – SnapShot Interactive
Market Mover (health care) – Bernard Health
Market Mover (products and services) – A Head For Profits
Market Mover (social enterprise and sustainability) – Knowledge Academies Inc.
Market Mover (technology) – Edgenet